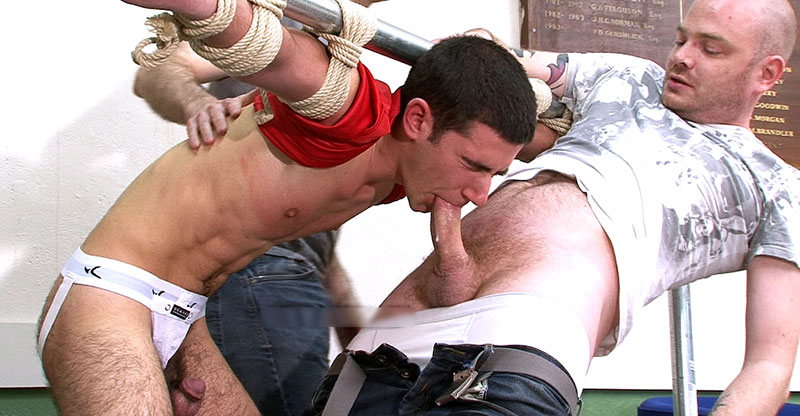 Of all the teenagers that get ambushed and roped and defiled at Straight Hell/Breeder Fuckers, Gabriel is very special to me. He had three torture sessions on Straight Hell back in April 2011 and he was thoroughly humiliated and sullied by Adrian and Dave. Gabriel's background was that he was a rising tennis star and his boyish looks were to much for the perverted tops to resist. They cooked up a scheme pretending to be from a tennis magazine to interview the lad, and that's when they assault him.
After roping him and whipping the soles of his feet in the first session, Dave and Adrian switched gears and perpetrated some truly immoral acts. Gabriel is stashed out of site while his coach is invited into the interview. Dave quickly overpowers the man and handcuffs his wrist to the radiator. Gabriel is revealed and he's dressed in a bright red tennis uniform, and tightly roped to a steel pipe with his arms and legs spread.
Now the coach is trapped and ordered to strip and fuck his dirty hole with a dildo. The mortified look on his face is priceless as he complies. The perverts are threatening his star pupil so he must do what they say.
After he fucks his hole he's ordered to jerk his cock and produce a juicy sperm sample. He complies again, but strangely he has no problem getting hard under duress like this. Gabriel is ordered to watch his coach and mentor stroking his bone and milking a load of juicy cum for him.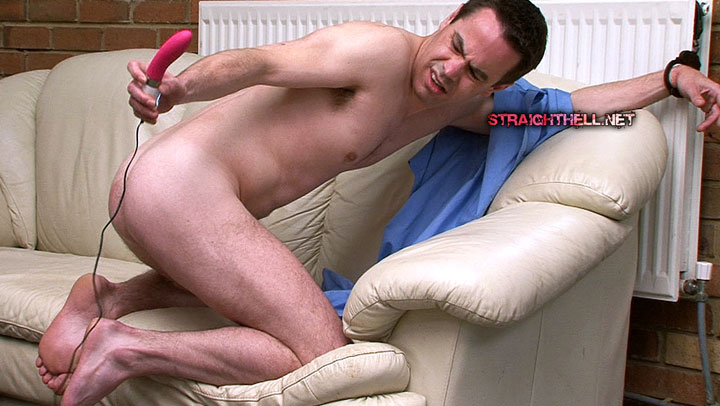 Adrian teases Gabriel with the foul dildo that was just up his coach's ass, running it under his slave boy's nose so he must inhale the anal juices of another man. Dave starts peeling off Gabriel's clothing and groping his cock through his jockstrap; Dave's getting horny and he wants the teen tennis star to provide him with service.
Dave reveals his thick cock and shoves it into Gabriel's mouth. Dave pumps his hips, fucking Gabriel's mouth while Adrian starts whipping him across the back with a leather flogger. Tears are running down Gabriel's angelic face as he swallows Dave's cock, but he's helpless and his body is the possession of these raunchy beasts.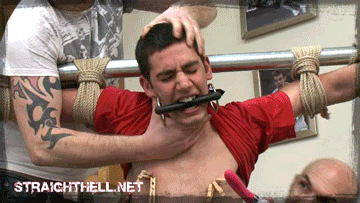 What Adrian is really obsessed with is Gabriel's ass. For an 18 year old, his ass is surprisingly furry and not dissimilar to that of a Sasquatch. Gabriel must be Greek, and his hairy ass is begging to be molested. Adrian fucks him first with a dildo and once the lad is warm and loose, he plunges his throbbing erection into the lad's tight hole. The bald prick has a look of ecstasy on his face as he busts Gabriel's anal cherry, and Dave is feeling the waves of pleasure wash over him as well, as he pulls out his pulsing rod and shoots a thick load of cum all over Gabriel's cute face. Click here to watch angelic 18 year old Gabriel lose his anal cherry in this Classic Straight Hell Bondage Video.